Are you aiming to embrace a more eco-conscious lifestyle by eliminating plastic products? The wide-mouth insulated bottle is an excellent choice, offering convenience, personalization, durability, and a healthy way to stay hydrated. The wide-mouth insulated bottle makes transferring, storing, and mixing liquids more straightforward than ever, further boosting their appeal.
In this article, I will discuss my reasons for choosing wide-mouth insulated bottles and present a selection of high-quality options. I'll also provide a helpful comparison table to guide you in finding the wide-mouth insulated bottle that best suits your needs.
6 Reasons Why You Should Choose a Wide-Mouth-Insulated Bottle
I've compiled the top six reasons to consider a wide-mouth insulated bottle for your next hydration purchase.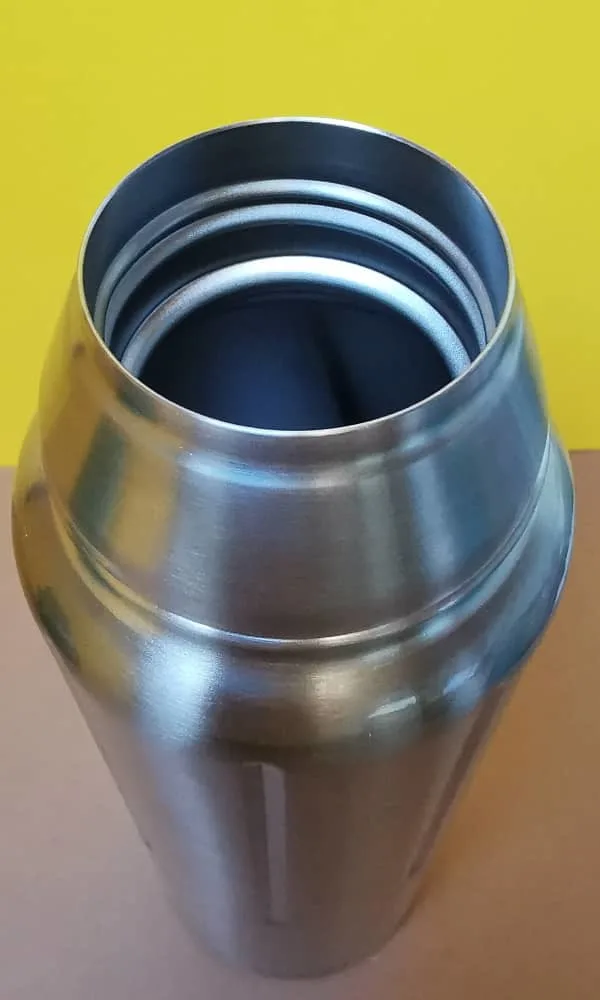 1. Quick to fill up
Refilling is a breeze with wide-mouth insulated bottles, especially when you're on-the-go. If you have a packed outdoor schedule, the wide-mouth insulated bottle is a perfect companion. Unlike narrow-mouth water bottles, where fitting ice cubes can be a struggle, wide-mouth insulated bottles can easily accommodate ice for a refreshingly cold drink.
2. Easy-care
The design of wide-mouth insulated bottles makes cleaning a breeze. With their generous opening, it's easy to get rid of germs and stains, and then air dry the bottle to prevent mold and bacterial buildup. You can even reach inside with your entire hand for thorough cleaning – a task that's virtually impossible with standard bottles.
To demonstrate this, take a look at the picture below. It clearly shows the ease with which you can fit your entire hand into a wide-mouth insulated bottle, facilitating effective and straightforward cleaning.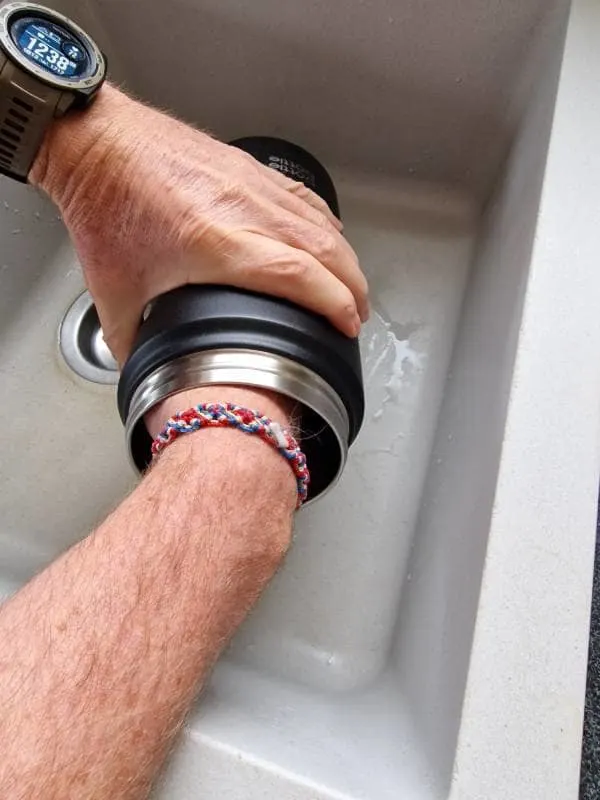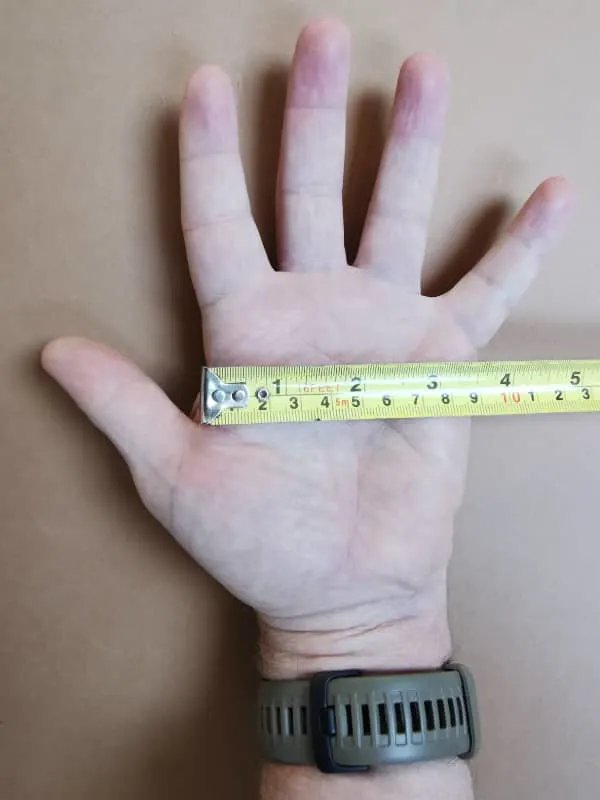 3. Wide-mouth opening works for all sizes!
Wide-mouth insulated bottles come in all sizes, not just one. You can choose from a variety of capacities, ensuring you pick the wide-mouth insulated bottle that fits your needs.
4. Adaptable cap design
Wide-mouth insulated bottles boast compatibility with numerous cap styles, from flex caps to lids with built-in straws. This versatility enhances the functionality of wide-mouth insulated bottles, making them suitable for a range of activities and beverages.
5. Double-walled design means double use
No one enjoys lukewarm water on a hot day or cold coffee at work. That's where double-walled stainless steel wide-mouth insulated bottles come to the rescue. These bottles maintain your hot or cold beverages at the desired temperature for up to 12 hours, ensuring your drink is just right, whether it's morning coffee or afternoon refreshment.
6. Appeal to sustainability
Wide-mouth insulated bottles are not only reliable but also sustainable. Made from high-quality materials, these bottles often feature built-in straws, enhancing their versatility. Opting for a reusable wide-mouth insulated bottle helps you reduce plastic waste and minimize your environmental footprint.
Introducing 9 of the Best Wide-Mouth Insulated Water Bottles of 2023
As we step into 2023, there's never been a better time to make eco-conscious choices. If you're looking for a top-tier, sustainable hydration solution, you're in the right place! I've scoured the internet, dedicating hours of research to bring you a curated list of the nine best wide-mouth insulated water bottles available this year.
Each wide-mouth insulated bottle listed has been thoroughly evaluated on factors such as insulation performance, durability, ease of use, and of course, the width of the mouth opening. To bring you a comprehensive understanding, I've measured the diameter of each bottle's mouth, making the comparison much easier for you.
Stay tuned to explore these high-performing wide-mouth insulated water bottles that are the champions of 2023
#1 CAMELBAK
CamelBak, a leading brand in the realm of water bottles, has built its reputation by catering to the needs of active lifestyle enthusiasts. Founded by a bicycle aficionado, their product range doesn't stop at water bottles.
CamelBak is renowned for its premium quality wide-mouth insulated bottles, perfect for any outdoor activities. In addition to these, they offer an extensive product lineup, including coolers, reservoirs, water filtration tools, and other vital accessories.
Model
Size
Wide Mouth Opening
(Ø diameter)
Forge
~17 oz
(0.50 L)
~1.97 inches
(50 mm)
Forge
~20 oz
(0.60 L)
~1.97 inches
(50 mm)
Multibev
~17 oz
(0.50 L)
~1.97 inches
(50 mm)
Multibev
~22 oz
(0.65 L)
~1.97 inches
(50 mm)
Hot Cap
~20 oz
(0.60 L)
~1.97 inches
(50 mm)
Where to Buy
#2 HYDRO CELL
Hydrocell USA is a commendable brand championing both human and environmental health through their sustainable water bottle offerings. Known for the durability and longevity of their products, Hydrocell USA promises that their wide-mouth water bottle collection is built to last a lifetime.
These bottles are not just functional, but also fashionable, available in a variety of aesthetic hues, both in solid and two-tone color variants. This makes Hydrocell USA an excellent choice for eco-conscious consumers seeking style and substance.
Model
(Single Tone/Two Tone)
Size
Wide Mouth Opening
(Ø diameter)
Wide Mouth
14 oz
(~0.40 L)
2.3 inches
(~58 mm)
Wide Mouth
18 oz
(~0.50 L)
2.3 inches
(~58 mm)
Wide Mouth
24 oz
(~0.70 L)
2.3 inches
(~58 mm)
Wide Mouth
32 oz
(~0.90 L)
2.3 inches
(~58 mm)
Wide Mouth
40 oz
(~1.20 L)
2.3 inches
(~58 mm)
Wide Mouth
64 oz
(~1.90 L)
2.3 inches
(~58 mm)
Where to Buy
#3 MIIR
MiiR is a distinguished brand that masterfully integrates minimalistic aesthetics, functionality, and sustainability in their product designs. Their wide-mouth water bottles are specifically engineered to cater to an active, on-the-go lifestyle, offering optimal convenience and versatility.
Available in four distinct sizes, MiiR's insulated wide-mouth bottles are crafted to meet the diverse hydration needs of its consumers. Every MiiR purchase is an investment in premium design and sustainable living.
Model
Size
Wide Mouth Opening
(Ø diameter)
Wide Mouth
16 oz
(~0.48 L)
2.75 inches
(70 mm)
Wide Mouth
20 oz
(~0.60 L)
2.75 inches
(70 mm)
Wide Mouth
32 oz
(~0.95 L)
2.75 inches
(70 mm)
Wide Mouth
42 oz
(~1.25 L)
2.75 inches
(70 mm)
Where to Buy
#4 RTIC OUTDOORS
RTIC Outdoors is renowned for their minimalist and competitively priced wide-mouth water bottles.
In relation to inquiries regarding the exact diameter of their largest wide-mouth bottle model, their customer support team directs customers to the detailed specifications available on their website.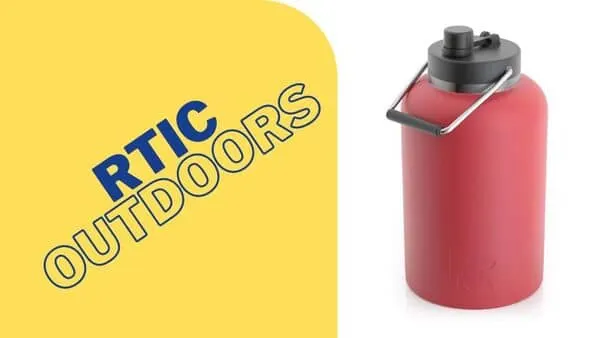 Could you lend a hand in confirming the information below if you're a user of RTIC's bottles? I'd truly appreciate your help in ensuring the accuracy of the details!
Where to Buy
#5 IRON FLASK
Iron Flask strikes an ideal harmony between aesthetics and practicality with their water bottles.
Surprisingly, the opening diameter of their wide-mouth bottles for kids matches closely with the average wide-mouth bottle, as evident in the table below. This feature allows for easy filling and cleaning, even in their kids' range.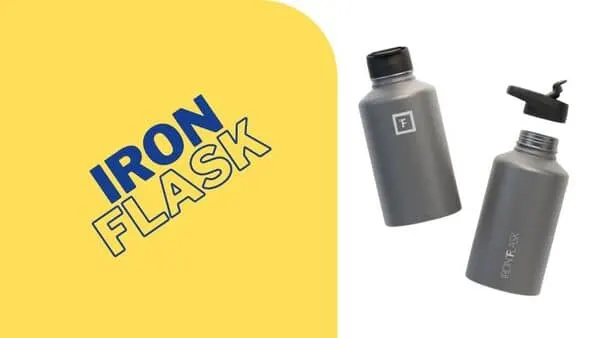 Where to Buy
#6 LAKEN
Laken presents an impressive array of water bottles, tailored to meet diverse personal and technical needs. The breadth of their range ensures there's something fitting for everyone.
As for me, I can vouch for the excellence of their insulated wide-mouth bottle, which I personally use. Its quality and performance have won me over, and I highly recommend it to anyone in search of a durable and efficient wide-mouth insulated bottle.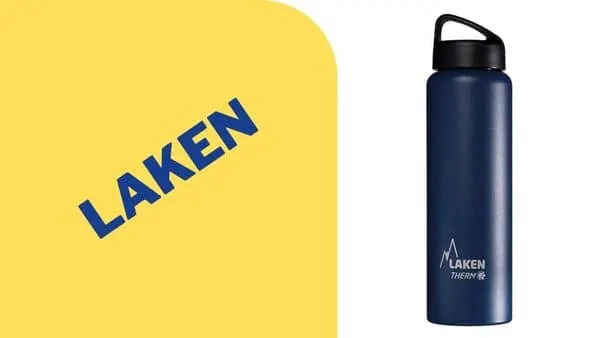 Where to Buy
#7 HYDRO FLASK
Hydro Flask, a high-end brand, draws its inspiration from the beauty and simplicity of nature. Their designs, characterized by elegant simplicity, offer a unique and appealing take on wide-mouth insulated water bottles.
This brand is dedicated to crafting products that not only perform well but also resonate with a nature-inspired aesthetic.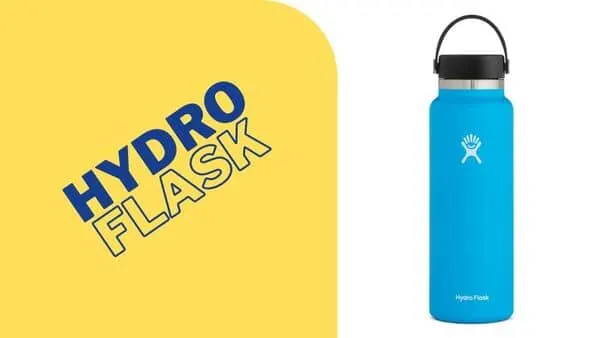 Where to Buy
#8 YETI
YETI is a renowned brand known for its robust and high-quality water bottles, designed to withstand everyday use. These wide-mouth insulated bottles are made with top-tier materials, ensuring long-lasting durability.
Despite my high regard for their products, I must note my recent customer service experience. I reached out to their Support Team via email twice over the past two months and have yet to receive a response. If any of you have had similar experiences or if you have a way to get their attention, your feedback would be greatly appreciated.
Where to Buy
#9 SIGG
SIGG is a Swiss-based company renowned for its commitment to sustainability, both in the quality of its products and in their aesthetic appeal. Their wide-mouth insulated water bottles embody this ethos, combining enduring quality with stylish designs that make a statement.
Whether you're hiking in the mountains or commuting to work, a SIGG bottle can be your perfect hydration companion.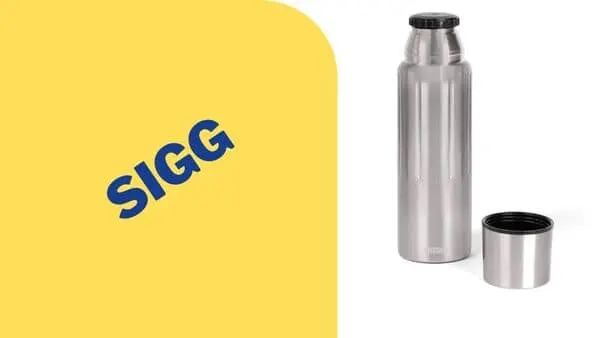 Where to Buy
How to Select Your Ideal Wide-Mouth Stainless Steel Insulated Water Bottle?
Embarking on the quest to find the perfect water bottle for your needs? Pay close attention to a handful of essential factors.
Here are some key features to consider when purchasing a wide-mouth water bottle, a favorite choice for sports activities, camping, hiking, and outdoor adventures.
Quality material
Most stainless steel wide-mouth bottles are made of 304 stainless steel, also referred to as 18/8. This denotes the composition – 18% chromium and 8% nickel.
304 stainless steel is durable, reusable, provides excellent insulation, and boasts a robust structure that resists breakage from falls. Be sure to opt for a 304-grade stainless steel wide-mouth bottle as it's the superior and most prevalent choice.
Intended use
Reflect on why you need the water bottle. Are you planning to use it daily or occasionally for outdoor activities? The answer should guide your decision.
Capacity, size, and weight
Wide-mouth water bottles come in a range of sizes, from compact (14 oz) to large (128 oz). The right capacity for your bottle depends on your usage and hydration needs.
Most water bottles hover around the 300-gram mark, so it's wise to avoid overly heavy ones. Choose wisely based on your needs.
Price range
Stainless steel wide-mouth bottles come at varying price points, generally ranging between $15 and $60.
Final Thoughts
Of all the bottles examined, the One Gallon Iron Flask boasts the widest mouth openings for their insulated water bottles. Do keep in mind that wide-mouth opening sizes are typically larger in North America compared to Europe.
So, which wide-mouth water bottle caught your eye? If you've already found a trustworthy brand that suits your needs, do share your experiences and recommendations in the comments section!
As the founder of Container FAQs, my goal is to provide readers with in-depth information on the containers used in daily life and related subjects. Don't hesitate to reach out to me if you have any suggestions for articles you would like to see on my blog.