Why Cordura Nylon Luggage Is Ideal for Adventure Travel (Explained)
When heading out on your next exciting journey, it's crucial you pack several essentials. That's why you'll need the best luggage to make the process easier.
So, at this point, you may wonder what makes Cordura nylon luggage perfect for adventuring.
Cordura nylon luggage is ideal for adventure travel due to its lightweight, durability, and resistance to water and flames. Commonly used in outdoor and military gear, including backpacks and luggage, Cordura nylon comes in many weights and styles, making it a versatile choice for any adventure traveler.
In this article, I'll walk you through everything you need to know about the luggage. I'll also discuss the major benefits and drawbacks of using Cordura nylon.
Why Cordura Nylon Is a Good Material for Luggage?
There are hundreds of material options when it comes to luggage. That's why it can be a little challenging to choose one when you're shopping for new backpacks.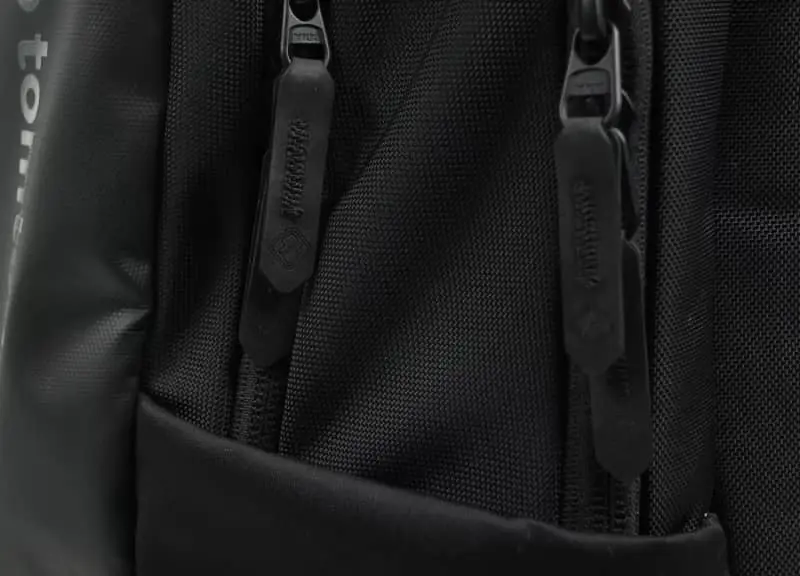 One of the most popular choices is Cordura. It's incredibly similar to Ballistic nylon as they share many properties.
Yet, Cordura is more commonly used to construct backpacks and duffel bags.
There are many factors that you need to take into account when choosing the material. So, without further ado, let's take a look at what makes Cordura nylon special.
Cordura Nylon Features
In this section, I'll take you on a journey through the most impressive aspects of the material. I'll also give you a quick overview of how each feature can help you out.
Durability
The first factor on the list deals with the durability of Cordura nylon. It's one of the most resilient fabrics on the market, able to withstand a lot of wear and tear.
That's because the fibers of the material have an impressively high tensile strength. This means each strand of fabric is capable of handling a massive amount of force.
So, you'll be able to take a Cordura backpack on countless adventures. No matter what the trip entails, the nylon luggage should be able to take it on.
On top of that, the material is abrasion resistant. Because of that, your bags can last a long while without suffering from any scratches or nicks.
For that reason, your luggage will look brand new for an extended period.
Water Repellent
Another excellent feature of Cordura nylon is that it's waterproof. The fabric can repel moisture from its surface.
This can come in handy in many situations. For example, if you're planning a trip near a body of water, then you'll need a material like Cordura.
Besides that, if it rains while you're out adventuring, the fabric will keep your belongings dry.
Flame Retardant
Fire is an essential part of any major adventure. You'll need it to stay warm, cook food, and light up the night sky.
Sadly, we all know that fabric and flames don't usually mix. Thankfully, that's not the case with Cordura.
The material is blaze-retardant, which means it can't catch on fire. Because of that, you don't have to worry about protecting your bag.
Various Weights and Styles
There isn't just one type of Cordura nylon. This fabric comes in a variety of weights and styles.
Each version has special properties that make it stand out. For instance, there's the heavy-duty Cordura, which can handle a massive amount of wear and tear.
That makes it ideal for trips through rough terrain.
On the other hand, the light version of the fabric is more suitable for short trips.
Here's a quick look at the most popular Cordura types:
| Type | Best Feature |
| --- | --- |
| Classic | Versatile |
| Ballistic | Durable |
| AFT | Breathable |
| Combat Wool | Stretchy and comfortable |
| Denim | Resilient |
| Light fabric | Soft and smooth |
Sustainable
Other than durability, Cordura nylon is also sustainable. There are a couple of reasons behind this.
First off, the material can last an incredibly long time. That means you won't have to waste your money on frequent luggage replacements.
Aside from that, Cordura uses reclaimed yarn and other components. A large percentage of the fabric consists of recycled materials.
So, not only will your bag look stylish, but it'll help keep the environment clean.
TrueLock
With most adventure luggage, the shade of the fabric doesn't last all that long. After a while of constant washing and heavy use, the color of the bags will begin to fade.
Luckily, with Cordura, this shouldn't be an issue. Because of the TrueLock technology, the material can hold onto colors for years.
No matter how rough you are with your luggage, it should still maintain a bright hue.
Advantages and Disadvantages of Cordura Fabric for Luggage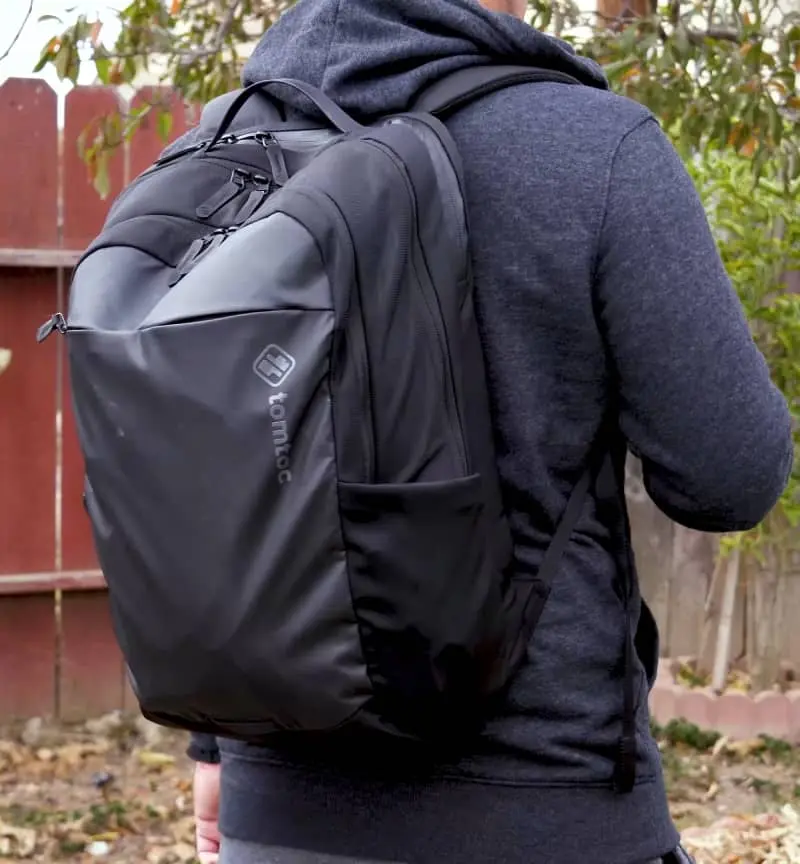 I have researched the advantages and disadvantages of Cordura fabric for luggage and found that this material has many benefits, but also a few drawbacks to consider before making a purchase.
Advantages
One of the most durable materials available for luggage
Able to withstand heat and flame retardant
Waterproof and capable of keeping all your belongings as dry as a bone
Easy to clean and maintain
TrueLock technology means the color of the luggage will stay bright for years
Made of sustainable and recyclable materials
Fabric comes in many types, each with a specific application
Lasts for an impressively long time
Disadvantages
Some versions of the fabric are heavy and can be difficult to carry around
Can damage other fabrics with constant contact
One of the most expensive materials on the market
FAQs
As we dive deeper into the world of Cordura nylon luggage, I've compiled a helpful FAQ section featuring four common questions to address your concerns and provide further insights into this versatile material.
Is cordura better than leather?
Typically, most people consider Cordura nylon superior to leather. That's because the former is more flexible, durable, and requires less maintenance.
Is cordura as good as kevlar?
More people are familiar with using Kevlar, but Cordura does have a few advantages. For starters, it's more resistant to abrasions and scratches.
Other than that, it has far better flexibility. This means you'll be able to get more use out of Cordura.
Can you wash a cordura bag?
Yes, you can wash Cordura bags by hand or using a washing machine. Although, there are some guidelines you have to follow.
That includes staying away from bleach and chlorine-based cleaners.
Conclusion
In conclusion, after carefully examining the various features and benefits of Cordura nylon luggage, I have come to understand that this material is a practical choice for those seeking durable, water repellent, and flame retardant luggage.
With numerous weights and styles available, I can find the ideal Cordura luggage to match my specific needs. The sustainability aspect, along with the TrueLock technology, ensures that my investment in Cordura luggage is not only eco-friendly but also long-lasting and visually appealing.
While some disadvantages do exist, such as the potential heaviness of certain versions and the possibility of damaging other fabrics, I think the overall benefits of Cordura nylon outweigh these drawbacks. Its durability, versatility, and sustainability make it a suitable material for luggage, especially for those who frequently travel and partake in various adventures.
I'm sure that with Cordura nylon luggage as an option, you can consider it for your next journey, as it offers the potential for well-protected belongings and the ability to withstand wear and tear over time.
So, what do you think about Cordura nylon luggage? Are you ready to let it be your trusty sidekick on your upcoming adventures, or do you have other materials that have won your heart?
Share your thoughts in the comments below!
Sources