What Are the Different Sizes of Storage Totes? (Smallest to Biggest)
There are multiple sizes of storage totes to hold almost any item, and choosing the proper storage tote for your purpose depends on several key factors. But what are the different sizes available?
The different sizes of storage totes can range from 3 gallons (11.35 liters) up to 70 gallons (318.22 liters). The diverse sizes of storage totes will optimize your storage space and save money in the long term by eliminating fees for storage units. Your belongings will be accessible but organized.
Keep reading to see the various storage tote sizes and what they will hold. Between the dimensions and the benefits, storage totes serve many purposes.
Storage Tote Sizes
Here are storage tote sizes and suggestions for what they can hold:
3-Gallon tote: Holding food, toys, and small items, the 3-gallon (11.35 liter) tote keeps food items dry and secure, offering extra pantry-like storage for food items that you might not use regularly. This tote measures approximately 16" D x 10" W x 7" H (40.64 cm x 25.4 cm x 17.78 cm) and weighs up to 9 lbs (4.08 kg).
10-Gallon tote: A 10-gallon (37.85 liters) tote holds tools, sporting goods, toys, or seasonal clothing in a sturdy bin while the locking lid keeps pests out. The approximate measurements are 20" D x 10" W x 12" H (50.8 cm x 25.4 cm x 30.48 cm) and the tote weighs around 24 lbs (10.88 kg) filled.
15-Gallon tote: The 15-gallon (56.78 liters) tote seals against pests and moisture and is suitable to hold animal feed, household items, or even transport medical supplies. This size storage tote measures 26" D x 12" W x 17" H (66.04 cm x 30.48 cm x 43.18 cm) and withstands heavy use with only minimal exterior wear and tear.
20-Gallon tote: When you need a 20-gallon (75.70 liters) tote, this container comes with wheels and a collapsible handle for moving wherever you need it to go. Twenty gallons of any item is sure to be heavy, so the wheels help you move it without help. Its measurements are approximately 19" D x 27" W x 14" W (48.26 cm x 68.58 cm x 35.56 cm) and weighs up to 70 lbs (31.75 kg).
27-Gallon tote: The sizable 27-gallon (102.20 liters) tote can hold all your garage items with space to spare. When you stack them on a shelf, they are available but out of the way. This tote measures approximately 30" D x 20" W x 15" H (76.2 cm x 50.8 cm x 38.1 cm) and holds up to 75 lbs (34.01 kg).
Other sizes also available: 8, 12, 14, 17, 18, 24, 27, 35, 38, 40, 55, 70 gallons.
Most Popular Storage Tote Sizes
Bathroom Storage Tote for Drawers
When you want to see the contents of your bathroom drawers, choosing a clear storage tote will let you find what you want at a glance.
Tote sizes for bathroom drawers:
→ 3" x 2" (7.6 cm x 5.08 cm)
→ 3" x 4" x 2" (7.6 cm x 10.2 cm x 5.08 cm)
→ 3" x 6" x 2" (7.6 cm x 15.2 cm x 5.08 cm)
Pantry Storage Organizers
Organizing your pantry lets you see what you have and makes grocery list-making easier.
Tote sizes for pantry organization:
→ 6" x 14.5" x 9.1" (15.2 cm x 36.8 cm x 23.1 cm)
→ 6" x 14.5" x 13.1" (15.2 cm x 16.8 cm x 33.3 cm)
Garage Storage Tote
Clear storage tote: Placing items that you want to see in clear storage totes makes locating them fast.   Colored storage tote: Use colored storage totes for items or food you store in the garage.
Tote sizes for garage storage:
→ Clear tote: 30 qt with snap-on lid
→ Colored tote: 30 qt with snap-on lid
Closet Storage Tote
For closet storage purposes, having totes that are stackable and clear can let you see the contents while maximizing the closet space.
Tote sizes to hold clothes for closets:
→ 15-5/8″ x 13-1/8″ x 6-3/4″ h (39.7 cm x 33.4 cm x 17.15 cm)
→ 15-5/8″ x 13-1/8″ x 13-1/4″ h (39.7 cm x 33.4 cm x 33.6 cm)
Under-bed Storage Tote
When you don't have enough drawer or closet space but still need some items close at hand, the under-bed storage tote handles that task well.
Tote size for under-bed storage:
→ 39.4" x 17.7" x 6" (100.07 cm x 44.9 cm x 15.24 cm)
How Small or Large Do Tote Sizes Go?
Tote sizes go from small enough to store your toiletries up to a 75-gallon (283.90 liters) tote with a snap lid and impressive durability. This tote is strong enough to handle ongoing use at a construction site and versatile enough to use at home.
Considerations When Choosing a Storage Tote Size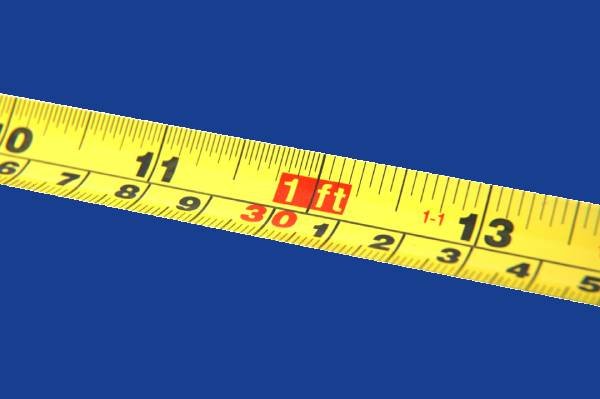 As you think about the type and size of storage tote you need, there are several essential considerations.
What to store: The items for storage will influence the storage tote size, so it's best to choose a storage tote that closely fits the item without wasted space.
Storage weight: If you are the only person moving the storage tote, the final weight influences the choice. Be sure you can manage the storage tote alone if necessary.
Transparent or not: Choose a clear storage tote when you want to see what is inside and a colored tote for items you wish to stay private.
Storage Tote Benefits
Whether you simply store items in your attic or transfer them to a storage unit, the storage tote you choose offers many advantages:
Water-resistant: Storage totes have a water-tight design that keeps the interior items dry. If you are storing baby pictures or heirloom items from your grandmother, you certainly want them to stay dry and secure.
Optimize space: Most people don't have unlimited storage space, so choosing stackable storage totes can enhance the space you do have. Having the right size storage tote also means that you don't use up the space you need for something else.
Reusable: If you are concerned about minimizing waste and resources, reusable storage totes will help. Just like reusable shopping bags, you can use a storage tote over and over without falling it apart.
Customizable: Since there are many storage tote sizes, you can find the one that fits your items the best. You don't have to use a large storage tote when smaller sizes hold anything you might want to store. Smaller storage totes also fit into nooks and crannies to utilize your storage space efficiently.
What To Do With Empty Storage Totes
If you are reluctant to purchase storage totes because you aren't sure what to do with them when you no longer need them, there are several great options for eliminating the totes.
Here are two suggestions:
Donate empty storage totes to a shelter. Animal, homeless, and other shelters often have items they must store for future use. This can be clothing, medicines, food, and more. When you donate unwanted storage totes to a shelter, they can use the totes for multiple applications, and you can feel good about not wasting a tote by throwing it away.
If you want to keep your empty storage totes, the totes are usually stackable. You can designate one shelf in your garage for stacked storage totes, or place the totes in the attic out of the way.
You could also advertise them for sale on Craigslist or sell the storage totes in a yard sale.
Conclusion
Storage totes play a crucial role in maintaining organization throughout your entire home. The tote size you select is intrinsically linked to the size and type of items you need to store.
Regardless of the dimensions, however, these versatile containers have the remarkable ability to consolidate a multitude of belongings into a manageable, neatly confined space. This streamlines your storage solutions, leading to a cleaner, more orderly living environment.
Remember, in the realm of organization, every little step counts – and choosing the right storage tote is a significant leap towards achieving that goal.
So, why wait? Dive into the world of storage totes today, and turn your dream of a clutter-free, organized home into a reality!
Source