7 Tips for Checking Your Trunk on a Plane: A Comprehensive Guide
Many people traveling both for short trips and extended periods don't plan on using conventional luggage and prefer instead to use a locking trunk but are unsure of whether or not they'll be able to enter it into checked baggage.
Well I have good news! I have the answer as well as the pertinent details that you need to travel with a trunk successfully. Here is everything you need to know about checking your trunk for air travel.
With nearly all airlines you will be able to check your trunk into checked baggage. This is because any trunk that you might use for travel purposes will almost certainly be outside of the size and dimensional restrictions put on carry-on baggage.
Additionally, while the trunk itself may be well within the size limitations placed by the airline, a trunk will weigh significantly more than traditional luggage, which may have repercussions itself.
While that might seem straightforward, there's more you should know before booking your flight. There are considerations to make regarding materials, Airlines requirements, packing, and more.
Let's dive into this comprehensive guide on checking your trunk on a plane.
7 Expert Tips for Safely Checking Your Trunk on a Plane
When it comes to traveling, travel trunks aren't as popular as they used to be, with most people nowadays using a suitcase, backpack, or duffel bag. If you're considering using a trunk or other box as your checked luggage, there are some things to keep in mind.
You should know the weight and dimensions of your trunk – while the TSA has no official size restrictions, your specific airline may
Take into account the size of the plane you'll be traveling on – this will impact how your cargo is handled
Not all locking systems are going to work with air travel – TSA is authorized to open boxes
Fragile items should be packed very carefully
Below are some of the most useful tips and considerations when choosing a trunk for your travels.
#1 Choose the Most Durable Trunk Materials
The materials that leading trunks are made from have evolved with the times, but while some materials are cutting-edge, some are modern versions of tried-and-true design options. The most popular current trunk materials are:
Polycarbonate
Polycarbonate is a high-tech composite material that is extremely impact resistant and very light. Trunks made with this material make ideal choices because they are much lighter than even aluminum cases, and they can withstand impacts without showing dents.
Polycarbonate trunks also have a much wider range of color options than other materials.
Aluminum
Aluminum has been the choice of premium luggage and protective cases for many years.
One of the leading names in aluminum cases is Tumi, a brand that has been making a name for itself in aluminum travel trunks.
Wood & Plastic
Many high-end travel trunks are made with modern versions of vintage materials.
Whereas turn-of-the-century steamer trunks would be made from hardwood often covered in leather for protection and waterproofing, some things never quite go out of style.
Modern brands like Rhino take a premium birch paneling and cover it in ballistic nylon for added protection.
#2 Consider The Trunk Weight
One of the biggest things to consider is how heavy your trunk is. Most airlines limit travelers to a 50lb weight limit for each checked bag, with added charges for heavier luggage.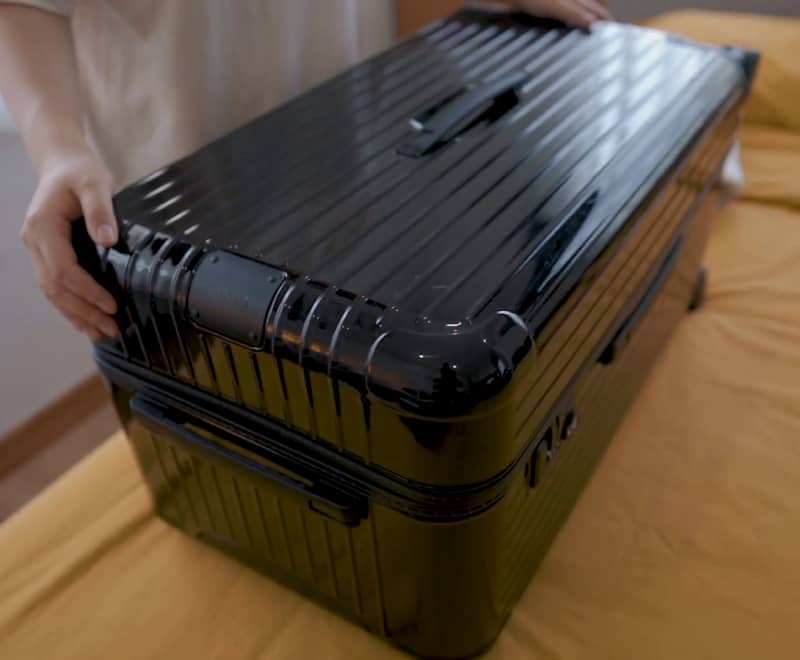 If you're planning to use a trunk that weighs 25 lbs before you even pack a sock, you could be halfway through your weight limit, depending on your airline's specifics.
For shorter trips, you may not need to pack much, but the weight of your items can add up more quickly than you realized.
You also have to consider the fact that you have to be able to move your luggage. For those that can only comfortably lift 30 or 40 pounds, finding a lightweight trunk is going to be crucial for your travels.
#3 Make Sure The Trunk Is Airline Approved
The last thing you want to deal with when you get to the airport is finding out that while you focused intensely on following TSA guidelines, you neglected to check your airline's size and weight limits.
While in many cases, you may simply be able to pay a surcharge for weight overages or oversized checked bags, not all airlines have this policy and some may not approve the trunk to fly.
Be sure that you check the limits for your frequently traveled airlines, and ensure that any trunk you get lies within those limits.
Another important detail you should know:
TSA does not regulate the type, size, or weight for carry-on or checked baggage, nor develop or impose fees. You should contact your airline to determine their size and weight regulations and any fees they may impose.
#4 Brace Fragile Items
Anytime you are moving a fragile item from one location to another, it's important that you take extra care when packing. Make sure any delicate or easily-broken items are secured well to avoid damage or destruction.
Many people choose to nest their fragile pieces tightly within their clothing or blankets, as these soft items can provide added cushion and protection when you need to keep something safe while traveling. Just make sure that the item is packed in enough that it won't end up getting loose and bouncing around the inside of your trunk.
#5 Do Not Neglect the Wheels's Quality
Whether or not to get a trunk with wheels ultimately comes down to personal preference.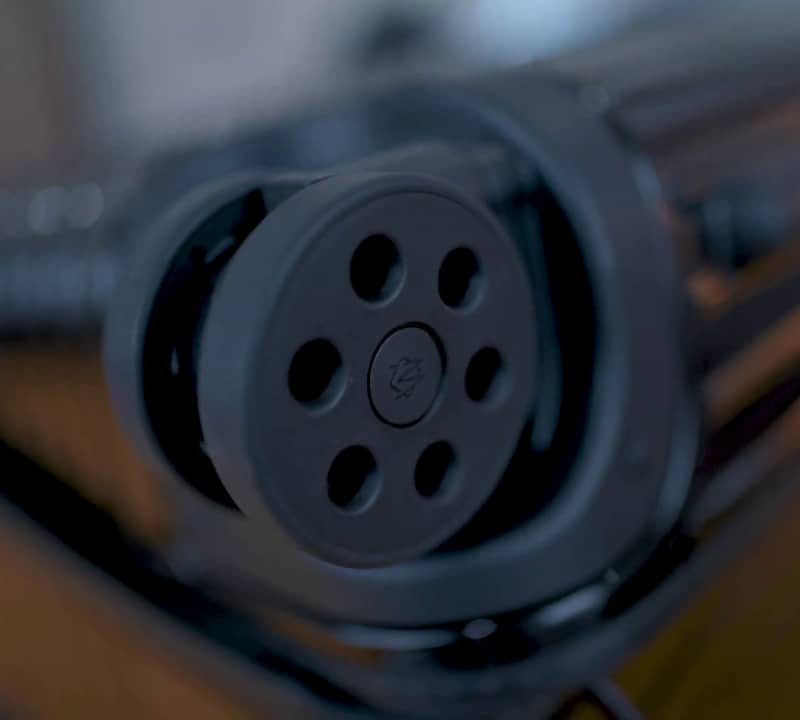 Many people enjoy having the ability to pull a heavy trunk rather than carrying it. Others find that this extra gear takes too much space away from the storage area in their box that they need.
You should also keep in mind that wheels can be broken during your travel because, like any luggage, your trunk will be manipulated a lot during your adventures (luggage and baggage carts, baggage claim conveyor). You must therefore make sure to choose a trunk with a solid wheel system!
#6 Lock Your Trunk Safely
With air travel, one of the things you should always keep in mind is that the TSA is approved to open any luggage that passes them. This is important to remember if you don't want the lock system you choose to be forced open by the TSA agents.
The good news is, there are many different TSA-approved locks that you can choose from to keep your luggage secure. You can even get smart locks that tell you if the TSA has opened your bag.
#7 Opt For Recognized Brands
When it comes to shopping for a travel trunk, you are going to come across many many different manufacturers and designers that make trunks of all styles. Some of the more popular and reliable brands include:
If you're looking into luxury luggage and want a designer trunk, 4 of the most high-end options are Moynat, Goyard, Louis Vuitton, and Ephtée Bordeaux. These designers have been in the game long enough that you can trust their reputation, as some have been in operation since the 1800s.
Conclusion
Whether this is your first flight or your hundredth, checking your luggage and dealing with the airline company can be an intimidating process.
The main things to think about are the size and weight of your trunk because anything too large or heavy has the risk of not being permitted to fly.
As long as you follow the best practices for checking your trunk on a flight, you shouldn't run into any problems checking your travel trunk.
Let me know about your experiences traveling with a trunk by commenting below.
Bon voyage!