Phone addiction is a growing concern across all generations all over the world. It's sad to see families grow apart because of video games and social media obsession. Luckily, I have the perfect solution to break bad phone habits: the Family Phone Lock Box.
A lock box is a simple tool parents can use to manage the screen time of adults and children alike. It operates on an out-of-reach out-of-mind approach, separating individuals from digital distractions for a desired time.
In this article, find out how the Family Phone Lock Box can beat phone addiction to a pulp. I've also put together a list of several products to make tech-free bliss with your loved ones a reality.
What is the Family Phone Lock Box and How Can It Help Your Family Reduce Phone Addiction
Stanford professor Anna Lembke sees smartphones as the wired generation's hypodermic needles. Here's an even darker truth: companies designed phones to be addicting.
You're not alone if you think phone addiction is turning your loved ones into digital zombies. In fact, Americans spend an average of 7 hours and 4 minutes glued to their screens. Minus seven hours of shuteye, there's little room for anything else.
A digital detox is now possible with the aid of the Family Phone Lock Box. It's a safe where you can lock away phones and gadgets. This way, it's easier to enforce screen breaks at home.
Through reduced screen time, the Family Phone Lock Box offers a plethora of benefits:
Instills discipline and encourages a healthy phone habit
Sharpens focus and brain functions
Fosters good communication
Builds healthier relationships
Improves productivity
Promotes better sleep
Reduces eye fatigue
How to Implement the Family Phone Lock Box in Your Household
Follow this guide to use the Family Phone Lock Box effectively:
Make the rules as a family, including young children. For example, everyone's phone goes in the lockbox during meals and bedtimes.
Establish areas where the family usually convene as phone-free zones. The dining table and outdoor spaces are the best places to start.
Give gentle reminders to rule-breakers, especially during scheduled screen breaks.
Charge everyone's phone overnight while in the lockbox.
Real-Life Examples of the Family Phone Lock Box in Action
One user claims that the Family Phone Lock Box has helped her regain control of her family. The lockbox makes the rules official, and her children have learned to accept them.
Another parent has only great things to say about the Family Phone Lock Box. According to her, the box tidies the kitchen bench and charges all devices during lockup. With the key to the lockbox as a reward, her children have become more helpful around the house.
The Different Types of Phone Lock Boxes Available On The Market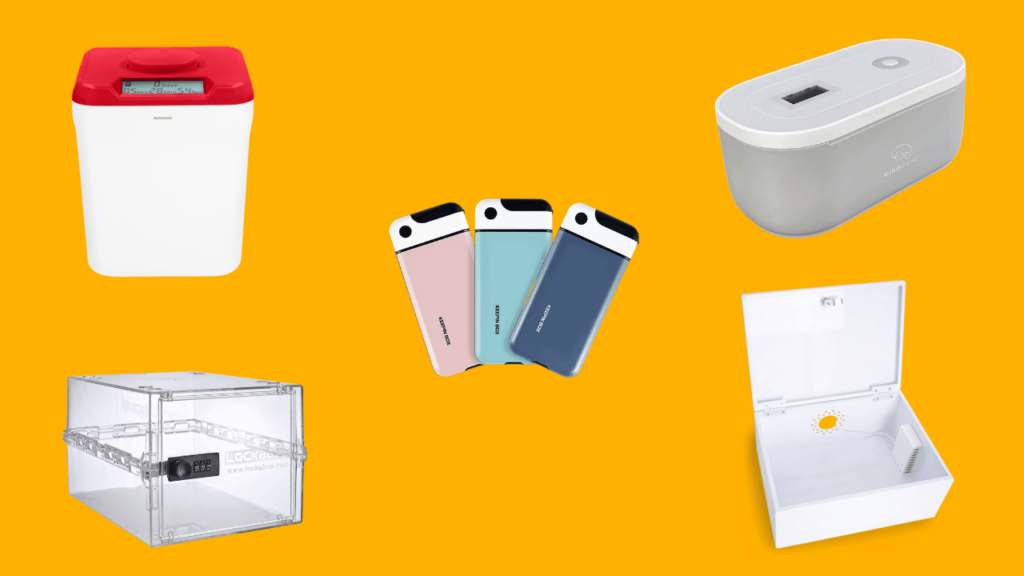 Here are some of the best phone lock boxes you'll find online.
1. kSafe
When it made its TV debut on SharkTank, kSafe went by its former brand name, Kitchen Safe. Nowadays, it's more of a phone locker than a junk food cache.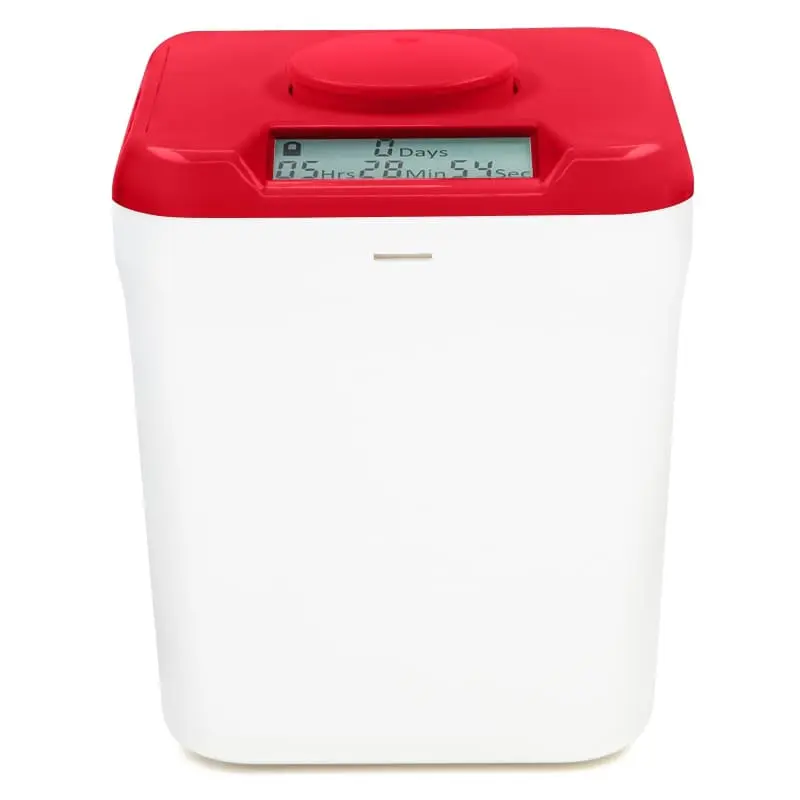 The time-locking canister comes in three sizes: mini, medium, and extra large. It operates on two AA batteries and has different colored lids as options. The material is BPA-free and three times thicker than regular plastic.
After putting your devices in the container, turn the dial on the lid to set the timer. You then have five seconds to change your mind before the safe locks. Beyond this point, there's no way to hack or override the system.
👉 kSafe is available on Amazon.com
2. Keepin Box
The product is a personal phone jail for your self-imposed smartphone sabbatical. It's a lightweight and portable lockable box that can fit most brands.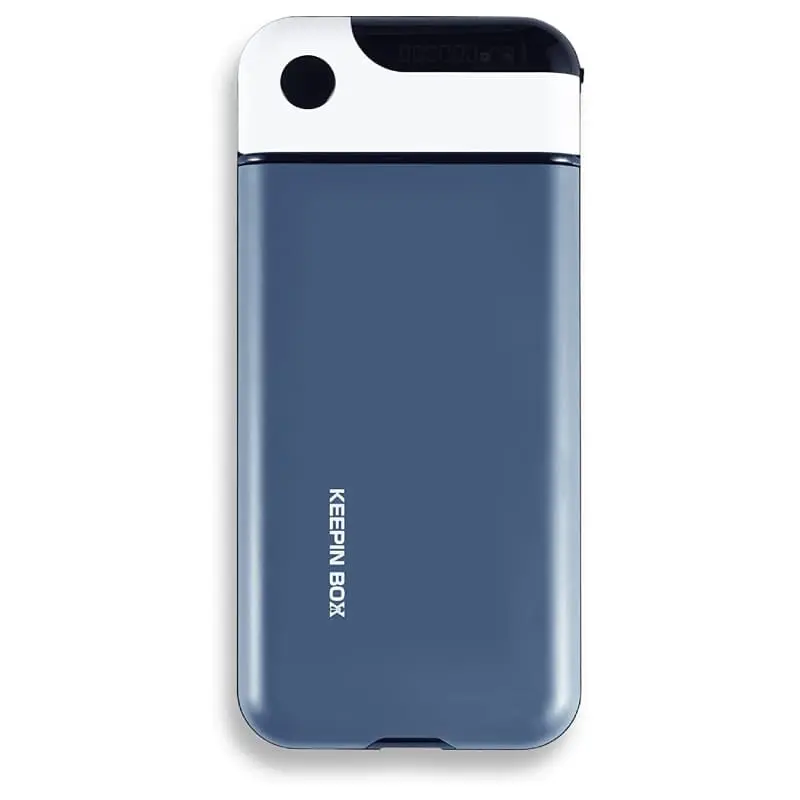 The opaque box won't let you see the notifications on your lock screen. Instead, the cloverleaf window aligns with the call toggle, so you can still answer and hang up calls.
To operate, press the button on the flip-top cap to engage the timer. Once you've set the time on the LED display, hold down for two seconds to confirm. After that, you have a 5-second window to cancel by tapping the button.
To activate the emergency unlock feature, hold the button for 10 seconds. Remember that you can only use this function twice in the product's lifetime.
👉 Keepin Box from PLIISLUP is available on Amazon.com
3. ySky Portable Smartphone Lock Box
This portable lock box can put you on digital timeout for about 100 minutes max. It has an easy-to-use interface and enough room for most smartphones.
The product also allows some flexibility to suit your needs. For instance, you can have limited use of your phone if you place it with the screen facing up. The transparent cover allows you to make calls and use social media apps through the holes.
Meanwhile, putting your phone face down will only let you take calls through Siri or an earphone.
👉 ySky is available on Amazon.com
4. Mindsight Timed Lock Box
The Mindsight Lock Box allows your family to disconnect from their electronic attachments. It can store up to five phones, depending on their thicknesses. What's more, you can lock away your devices for up to 30 days.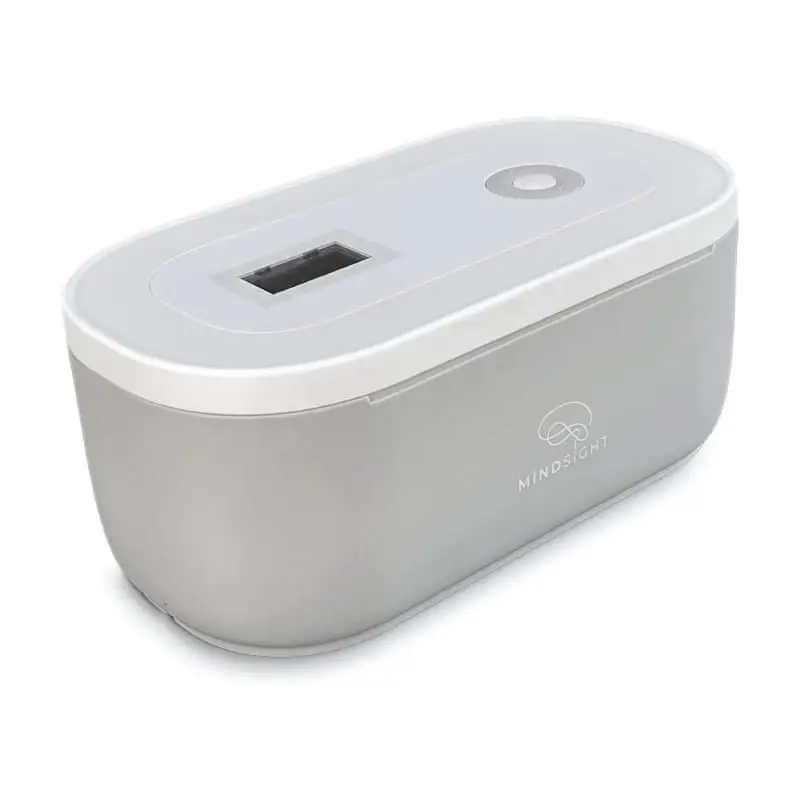 After setting up the timer, you can choose from three commitment levels or modes:
Lockbox Only: for untimed storage
Standard Mode: with a timer, which you can cancel anytime
Fortress Mode: opens only when the countdown is complete
👉 The Mindsight Lock Box is available on Amazon.com
5. Lockabox One
The Lockabox One can store phones and tablets to give restless fingers a break. It uses a patented clamshell design and comes in six colors. Additionally, the three-digit combination lock gives you absolute control of the polycarbonate vault.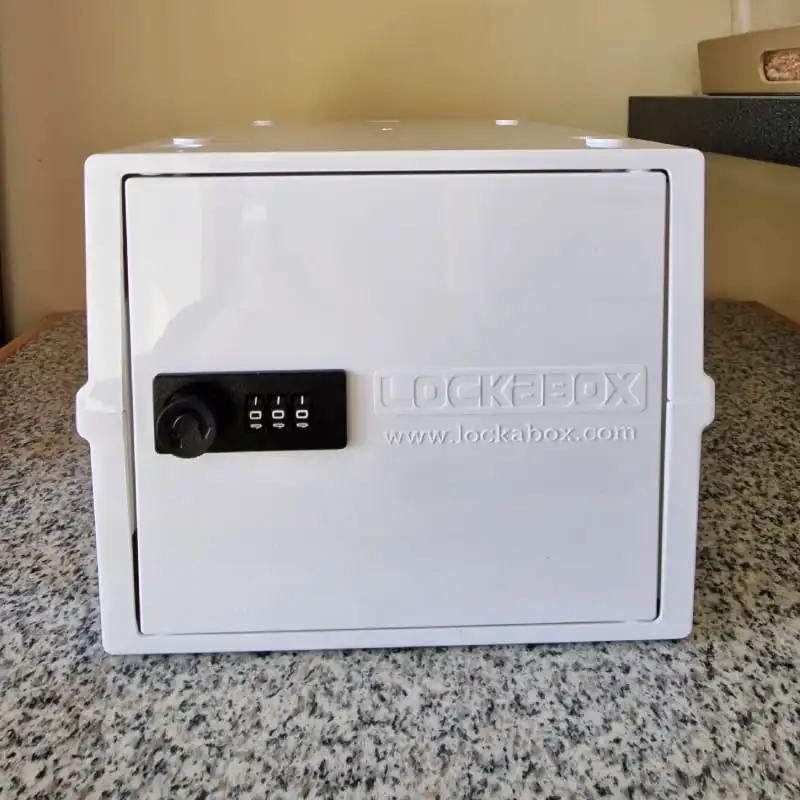 👉 Lockabox One is available on their official website
6. Inchargebox
Take away tech temptations using the Australian-based Inchargebox. It's a stylish phone locker that doubles as a charging station for your phones, tablets, and laptops. With 5–12 port options, the product minimizes electronic clutter too.
👉 Inchargebox is available on their official website
Final Thoughts
Less screen time means more time for your loved ones. Thankfully, the lockbox makes screen breaks easier to enforce. Everyone can get more focused and involved without electronic distractions.
So, what are you waiting for? The Family Phone Lock Box might be the actual key to living the best life with your family.
Source
As the founder of Container FAQs, my goal is to provide readers with in-depth information on the containers used in daily life and related subjects. Don't hesitate to reach out to me if you have any suggestions for articles you would like to see on my blog.