With climate change affecting the planet more adversely than ever, repurposing alone isn't enough to save the planet. And, most of us know recycling makeup containers offers the best answer to our problems. Yet, 42% of makeup wearers are clueless about actually doing it!
So, how to recycle your makeup containers?
You can recycle makeup containers in many ways. One way is to send them back to brands proactive about recycling such as MAC, L'Oréal, Maybelline. While you can try DIY, an even better way is to get in touch with recycling services like TerraCycle.
Nevertheless, recycling cosmetic boxes on your own can get tedious from the get-go. The first thing to remember is, not every place accepts cosmetic containers. As a matter of fact, most cosmetic containers aren't even recyclable!
In this article, I'll tell you all about how and where to recycle cosmetic containers like a pro. Let's get started!
The best ways to recycle your makeup containers
Do you know how to repurpose perfume bottles into vases? Perhaps you've seen craft videos of upcycling them into oil diffusers. But how does one go about recycling them?
Let's look at the best ways to find the most convenient recycling options for your makeup products.
1. Lookout for recyclable products
To start with, you need to be picky about cosmetic containers apart from the product itself. The rule of thumb is to avoid items smaller items. Also, find out more about cosmetics with plastic accepted by recyclable centers.
2. Find out independent recycling programs
Apart from responsible brands, you'll find many recycling companies that accept makeup containers. While this might be a new concept than Maybelline recycle bins, they may be more efficient and convenient too.
3. Local programs
When all else fails, you can check with your local council about recycling programs in your immediate vicinity. But, keep in mind they'll have specific restrictions on recyclable items too.
Where to recycle your makeup containers?
Recycling is a long process involving sorting, washing, shredding, resizing, and many more technical stages. Moreover, most plastic containers can't be recycled more than once. That makes finding places to recycle your makeup product boxes even more difficult.
I've listed the best places to check for recycling cosmetic containers below that will help you in the long run.
👉 TerraCycle
A recycling business funded by brands and manufacturers together, TerraCycle offers ingenious ways to recycle items that are otherwise not recyclable for free. Began in 2001, it's currently the one-stop shop for hard-to-recycle items.
Moreover, you can convert your deposited containers to charity donations of your choice here.
The following cosmetic brands are good to keep in mind because they have direct tie-ups with TerraCycle:
Maybelline: You can drop used makeup containers at Maybelline recycle bins at Boots or Tesco to recycle plastic containers into plastic pellets in the U.K but not U.S.
Garnier: If you'd prefer mail, send your cosmetic boxes to Garnier via prepaid labels and they'll take care of the rest.
Innisfree: This Korean brand collects empty cosmetic boxes that you can convert into loyalty points for customers in Australia.
👉 Loop
A helpful initiative from TerraCycle, Loop creates recyclable and reusable containers that can be returned by customers after use.
What's more, Ulta the popular beauty brand has teamed up with Loop to help customers do just that with their 'Conscious Beauty' program. It's part of their grand goal of making 50% of brand packaging with recyclable or recycled materials by 2025.
👉 Scan2Recycle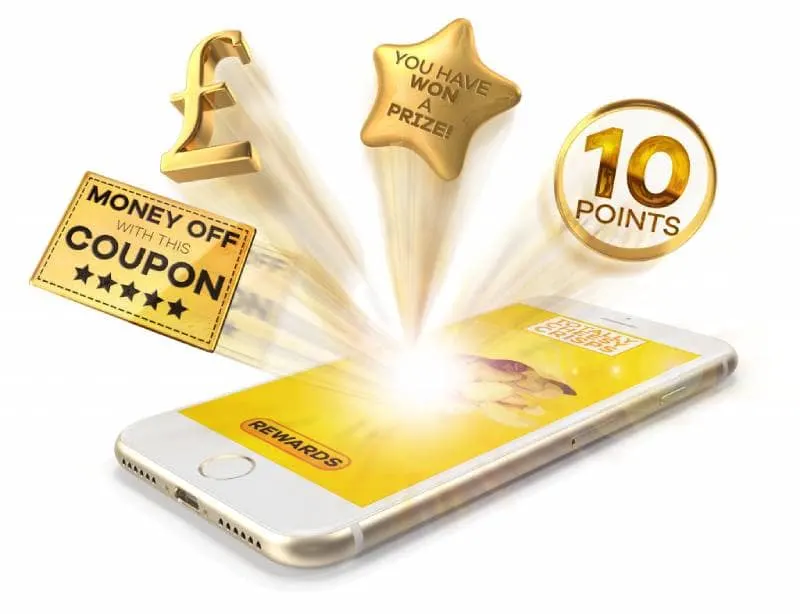 If you're a regular to Boots, make sure to download and use the app Scan2Recycle that takes recycling a notch higher. Here you can recycle glass jars apart from hair care and skincare containers. The interesting thing is you can track the total items you've recycled and check out the final recycled product on this app.
Buy from brands that encourage recycling
Another way to enable recycling habits is by getting makeup products from brands that openly have a recycling initiative. Moreover, some brands offer cosmetic freebies or discount coupons in exchange for empties. Check them out below!
Kiehl's: Want a Kiehl's product for free? Then, take your full-size Kiehl's containers back to get new travel-size products from them.
Aveda: Besides using recycled materials for packaging, Aveda offers a Full Circle program. Coupled with it, you can dispose of hard-to-recycle items like spray bottles, pumps, and sponges at ease.
M∙A∙C: They offer one of the oldest recycling programs in the world of beauty. For this reason, you can get free lipsticks, eye shadows, or Lipglass for empties.
Zoya: Although Zoya doesn't offer any ongoing recycling programs, you can trade nail polish bottles during their Earth Day program. In return, get Zoya products at ZERO costs.
Are makeup containers recyclable? What can and can't be recycled?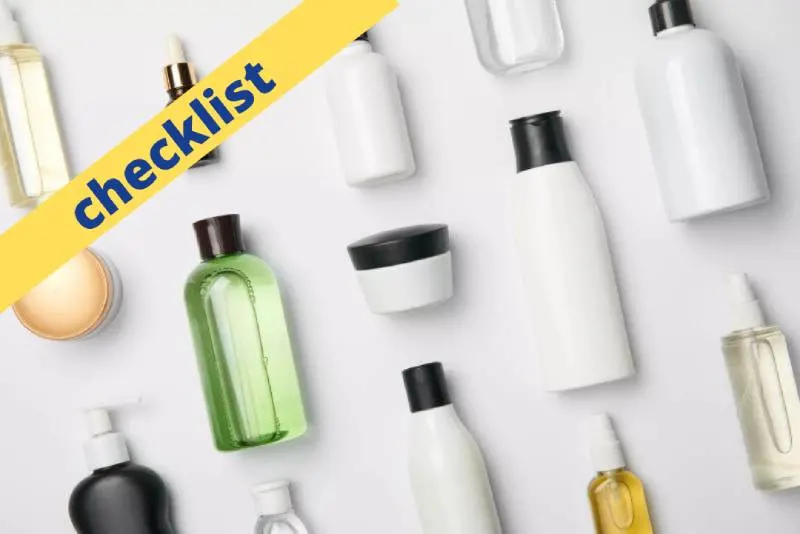 Yes, you can recycle most of the cosmetic containers in the market today. Here's a checklist that can be of serious help when doing your next beauty shopping:
● Recyclable makeup product containers
○ Compact cases
○ Powder cases
○ Eye shadow cases
○ Cream bottle
○ Mono-material packaging like glass jars
● Non-Recyclable makeup product containers
○ Containers in sizes less than 2 inches
○ Caps
○ Multi-material packaging
○ Mirrors
○ Colored containers
○ Pumps
○ Trigger head sprays
○ Lipstick and lip gloss tubes
○ Wands and applicators
○ Brushes
○ Aerosols
○ Cases for eyeliners, foundations, and eye shadow
○ Concealer sticks
Do we really have to wash makeup containers before recycling?
Yes, it's important to rinse out empty cosmetic containers before dropping them at recycling centers. Additionally, remember to wipe the container dry too.
While it's not mandatory to do so, leftover cosmetics cause many problems. They can leach chemicals into the trash, cause bug infestations, or damage the results.
Start recycling your makeup containers today
The cosmetic industry undoubtedly adds to the majority of the plastic waste that ends up destroying the planet. As a result, you and I have seen endless statistics about it for ages.
If you're concerned like most of us, do your small part by using refillable or recyclable makeup products. You can also switch to brands that offer convenient recycling options.
If nothing works, get a zero-waste box from TerraCycle and forget about finding recycling altogether.
But let me give you a head's up; the box is seemed quite pricey and you might want prefer the free options more convenient.
Sources
As the founder of Container FAQs, my goal is to provide readers with in-depth information on the containers used in daily life and related subjects. Don't hesitate to reach out to me if you have any suggestions for articles you would like to see on my blog.